A BRIEF HISTORY OF METERING PUMPS
---
The initial
metering pumps
used a plunger mechanism and arrived to use throughout the 1930s. They used a crank they are driving the piston, and also the flow rate from the pump might be altered by adjustment from the crank. Regrettably, the piston had the direct connection with the liquid being pumped, and thus were susceptible to leaks, making the pumps inaccurate - particularly when the fluids being pumped were corrosive or had lots of suspended particles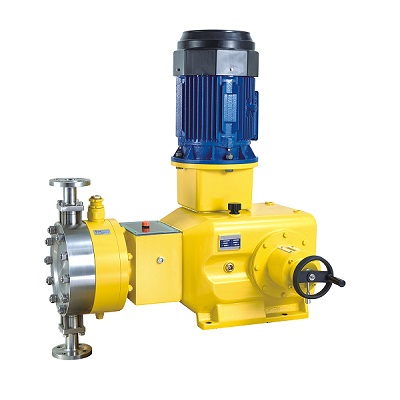 This issue was solved twenty years later, with the development of hydraulic diaphragm pumps. During these pumps, the piston was separated in the fluid being pumped. A diaphragm divided the pump into two chambers. The piston would drive hydraulic oil into and from one chamber, which would make the diaphragm to flex. This flexing would displace water into and from the other chamber. Because the oil was neat and non-corrosive, the character from the fluid being pumped wouldn't modify the piston. The diaphragm was free of leaks and is made from a corrosion-resistant material.
Within the 1970s, solenoid technology was put on metering pumps. The diaphragm was now flexed through the magnetization of the solenoid coil. This dropped the acquisition price of metering pumps considerably, as a result of the decrease in the number of moving parts, as well as resulted in maintenance was cheaper. Importantly, solenoid technology permitted metering pumps to simply accept electronic signals, moving the metering pump nearer to the digital age.
Initially, these solenoid-driven pumps were built with a significant flaw ¨C they might simply be run at high-speed. Therefore, they'd reduced precision, couldn't be employed to pump fluids that might be broken by high-pressure pulses, and also the diaphragm used out quicker than other kinds. Through the years, motors have improved with new technology, from new types of motors to digital flow meters and controllers, growing their precision, controlling strokes with precision, and negating most of the flaws they had.