Characteristic:
Self-priming capacity; no need of installing bottom valve; excellent pollution discharge; stable performance.
Application:
It is applicable for municipal works, pollution discharge in housing estates, public establishments, factories and mining enterprises.
Working Condition:
Flow Rate Q:2~1000m³/h
Head H:5~65m
Speed N:1450~2900r/min
Caliber: Φ25~Φ300
Temp Range T:-15~+60℃
Service Pressure P: Max 1.0Mpa
Material: cast iron, stainless steel, cast steel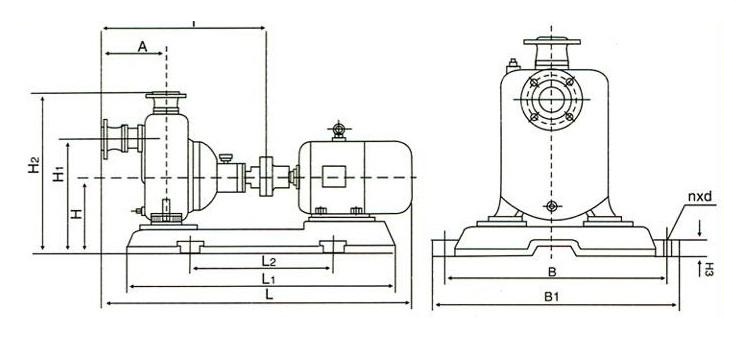 The Characteristics Of ZW self-priming Centrifugal Pump
a. Strong discharge ability: special impeller protection design, ensure the pump is efficient and not blocked.
b. Efficient energy saving: using excellent hydraulic model, the efficiency is 3-5% higher than the average self-priming pump.
c. Self-absorbability: self-absorption height is one meter higher than the normal self-priming pump, and the self-absorption time is shorter.