Steam Jacketed Plug Valve, Class 150, 300, 600LB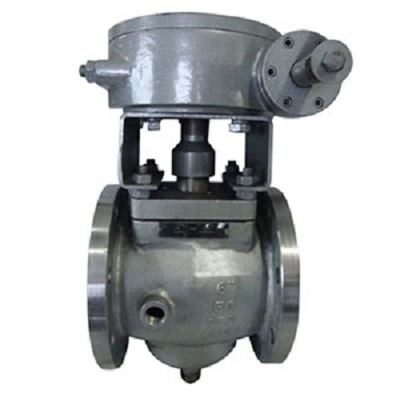 Short Description
Model No.: SJ-PV-06 Hits: 163
China Jacketed Plug Valve Manufacturer Shinjo Supplies Steam Jacketed Plug Valve, Class 150, 300, 600LB.
Request a quote
Share
Key Specifications / Features
Plug valves are valves with round or conically tapered "plugs" which may be rotated within the valve body to manage flow with the valve. The plugs in plug valves have a number of hollow passageways going sideways with the plug, to ensure that fluid can flow with the plug once the valve is open. Plug valves are pretty straight forward and frequently economical.
Dimensions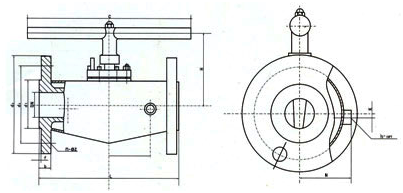 DN
L
d1
d2
d3
b
f
c
H
K
M
N
N-ФZ
150 Lbs
1/2
108
51
79.5
108
11
2
300
150
0
25
35
4-15
3/4
117
73
98.5
127
11
2
300
155
0
25
40
4-15
1
127
92
120.5
152
12
2
300
160
0
25
45
4-19
11/4
140
92
120.5
152
13
2
350
160
0
25
50
4-19
11/2
165
127
152.5
190
15
2
400
190
0
40
70
4-19
2
178
127
152.5
190
16
2
500
200
0
40
70
4-19
21/2
190
127
152.5
190
18
2
500
220
0
40
80
4-19
3
203
157
190.5
279
19
2
500
230
0
40
100
8-19
4
229
216
241.5
279
22
2
/
380
0
50
100
8-22
5
254
216
241.5
279
24
2
/
460
0
50
120
8-22
6
267
270
298.5
343
26
2
/
520
0
50
150
8-22
8
292
324
362
406
29
2
/
580
0
80
170
12-25
10
330
381
432
483
31
2
/
620
0
80
190
12-25
12
356
413
476
533
32
2
/
680
0
80
200
12-29
300 Lbs
1/2
140
51
89
124
15
2
300
150
0
25
35
4-19
3/4
152
73
114.5
156
16
2
300
155
0
25
40
4-22
1
165
92
127
165
18
2
300
160
0
25
45
8-19
11/4
178
92
127
165
19
2
350
180
0
25
50
8-19
11/2
190
127
168.5
210
21
2
400
190
0
40
70
8-22
2
216
127
168.5
210
23
2
500
200
0
40
70
8-22
21/2
241
127
168.5
210
26
2
500
220
0
40
80
8-22
3
283
157
200
254
29
2
500
230
0
40
100
8-22
4
305
216
270
318
32
2
/
380
0
50
100
12-22
5
381
216
270
318
35
2
/
460
0
50
120
12-22
6
403
270
330
381
37
2
/
520
0
50
150
12-25
8
419
324
387.5
445
42
2
/
580
0
80
170
16-29
10
457
381
451
521
48
2
/
620
0
80
190
16-32
12
502
413
514.5
584
51
2
/
680
0
80
200
20-32
600 Lbs
1/2
165
51
89
124
22
7
300
150
0
25
50
4-19
3/4
190
73
114.5
156
23
7
300
155
0
25
50
4-22
1
216
92
127
165
25
7
300
160
0
25
50
8-19
11/4
229
92
127
165
28
7
350
180
0
25
60
8-19
11/2
241
127
168
210
30
7
400
190
0
40
80
8-22
2
292
127
168
210
33
7
500
200
0
40
80
8-22
21/2
330
127
168
210
36
7
500
220
0
40
90
8-22
3
356
157
216
273
39
7
/
230
0
40
110
8-25
4
432
216
292
356
45
7
/
380
0
50
110
12-29
5
508
216
292
356
52
7
/
460
0
50
130
12-29
6
559
270
349
419
55
7
/
520
0
50
160
12-32
8
660
324
432
508
63
7
/
580
0
80
180
16-35
10
787
381
489
559
71
7
/
620
0
80
200
20-35
12
838
413
527
603
74
7
/
680
0
80
210
20-38
Products Related to Steam Jacketed Plug Valve, Class 150, 300, 600LB